About Holus Bolus Books

At HOLUS BOLUS BOOKS we love all things books! We love writing them, illustrating them, designing them creating them, and above all reading them. We love books of all types, but are particularly in love with kids books right now!
Holus Bolus Books was created by Rachel Barnett as a platform / imprint to self publish her own books. Upon nearing the completion of her book, There's a Crocodile on the Golf Course, and looking at options for publishing, Rachel found that there was limited information and support out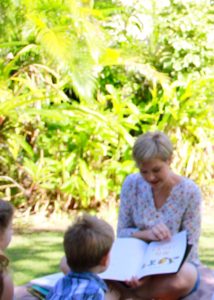 there for Australian based authors who wanted to DIY their book.
A long learning journey followed, and we were hooked 'holus-bolus'. This resulted in the creation of Holus Bolus Books, primarily to self publish, but also to support others in their own journey.  There are many reasons why a person may want to create a book, from personal one off copies for sentimental reasons, to commercial ventures with high aspirations for sales. We are interested in hearing from those who are interested in creating books, no matter what stage they are at.