About Rachel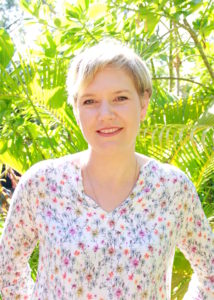 Rachel Barnett has been writing and drawing all of her life… except for those years between university and her babies reaching toddlerhood. But that is excusable, we think – I mean… who has time?
Rachel lives on Groote Eylandt, a small island in the Gulf of Carpentaria.
That's in the Northern Territory, which in turn is in Australia. Probably best to just look it up on Google Maps. It's remote, far away from everything. There are no cinemas (indoors), we do have a golf course and a coffee shop or two though, no major shopping centres (or even minor ones for that matter) and no way off the island apart from a ride through the air. Our produce is barged in, our post and shipping are important to us and we have to pre-plan for everything (or be very good at improvising).
But it is a magical place, steeped in Anindilyakwa culture, history and good people and, my goodness, it is beautiful.
Rachel has been living on this tiny island for a while now, and has no plans of leaving any time soon. She is a teacher across the small schools on Groote, and really loves her day job. Rachel also loves to write – it is a passion that has stayed with her since childhood. And she loves to draw, paint and design.
Whilst slowly emerging from the fog that is being the mother of tiny babies and becoming the mother of toddlers and preschoolers instead (because that makes sense, right?) Rachel turned her head back to these passions and is now fully involved with that part of her life again.
Combining all of these passions, she has just completed her first illustrated children's book, There's a Crocodile on the Golf Course, soon to be published, and there are more on the way.